Rockbridge Technical Support Services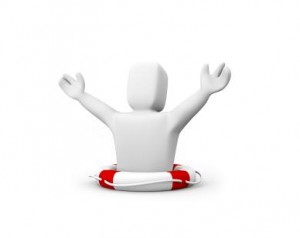 If you're a small business owner without an IT department, and banging your head against your computer because you or your staff are spending way too much time dealing with the technical side of of your website or email management, then STOP IT!
Leave the technical stuff to us and focus on running your business!  We offer a Technical Support Plan to help you regain control of your time so you and your employees can get back to your real work. If you need technical or content assistance with your website, eCommerce site, eMail or even general IT support,  we'll be there to rescue you…
Time and Materials Support
SEE OUR CURRENT TIME AND MATERIAL LABOR RATES – (Special discount for Non-Profit Organizations).
SEE OUR FREE ESTIMATE GENERATOR – for a custom website design estimate.
---
Comprehensive 8 Hrs / Year Discounted Support Plan*  
$65 / Month
*(Does not include monthly server hosting costs or major website design alterations)
What do you get?
8 hrs of deeply discounted Technical Support / Year

: Our support contract provides 8 hrs / year of deeply discounted (~55%) support for WordPress website tweaks, changes, fixes and free consultation each and every year when you need it. This also includes minor theme edits, changing font or background colors, changing font sizes or styles, installing and configuring themes or WordPress plugins, uploading header banners or logos, email support / scaling consultation, etc. If you exceed 8 hrs?  The hourly labor rate remains discounted.    See our current labor rates for comparison and do the math on the savings!

Plug-in / Module Upgrades

: each month well make sure all your plugins / software feature modules and add ons are updated to the latest stable secure version.
WordPress Software Upgrades – Core Software Security Patches free of charge.
Anti-Spamming Support — We will install anti spam and security software on your WordPress installations free of charge
Email Support: add / delete / modify email accounts, forwarders and problem troubleshooting as well as install or adjust anti spam / anti virus software settings on your server.

24 x 7 Website Uptime Monitoring

: Monitoring of website uptime and server response including notification of downtime.
Website Traffic Metrics installed on your website for measuring the vistor traffic to your website.

Complete Website Database and File Backup

: each month we'll make a backup copy of your entire site and store it on our secure server for emergency recovery should something bad happen to your site. This isn't just a database backup like most people do.  We back up your entire WordPress installation including your database, your theme, your plugins and all your WordPress files. If you ever need your site restored, we can do it quickly and easily.
Website Content Assistance for formatting content, support update or editing assistance – even with general XHTML designed websites, Drupal or Joomla although to be honest, we are very biased toward the benefits of WordPress as a website Content Manager System because of how easy it is for our customers to update their websites without the need for a website specialist. We can help you with a migration to WordPress.  Contact us for a demo…
Free consultation on upgrades, expansion, and future website makeovers as well as how to scale IT support in a small business.

Gold Website Design Packages already include our 8hr / year free support.  Beyond 8 hrs a Discounted Labor Rate ( 10% ) will be offered to Gold Package and our Monthly Support & Maintenance Plan Customers for any additional support required.
---
Call Us Toll Free: 
1-877-631-0609

/ Local:

609-631-0609
---
WEBSITE HOSTING / DOMAIN NAME MANAGEMENT / MARKETING / SECURITY SERVICES:
Rockbridge Website Hosting Packages and Services over at Rockbridge Hosting:
CREATE AN ACCOUNT AT ROCKBRIDGE HOSTING
Website Hosting / Products & Services
My Account at Rockbridge Hosting
CREATE AN ACCOUNT AT ROCKBRIDGE HOSTING
---
Terms and Conditions Acceptance Form:
This is a simple way of indicating to us that you have read and accepted our terms and conditions as a customer. You will be directed to the check out cart where the Terms and Conditions information will be presented to you with a submit button at the bottom of the page indicating your acceptance of our Terms, Conditions, Warranty and Refund policy.
THERE IS NO CHARGE when checking out to accept our Terms and Conditions. Simply check out using the PayPal Button – you will instead be taken to an acceptance form. Fill that out and submit. A copy of your acceptance will be sent to your email. There is no charge for this service – be sure your cart indicates $0 dollars.